Floor Sanding
After the liquid screed has been laid a thin layer of laitance is left on the surface, this means that the floor will need to be sanded. (please note this may not always be the case depending on your environment please ask a member of our staff what product has been installed before booking the floor to be sanded.)
The floor sanding process
The floor sanding should be done approximately 7-10 days after application. This will not only help the drying out process but will also provide a stable surface on which to tile onto.
The process of sanding is performed using specialised machines and is best completed by professional service providers. Before starting this process, the floor is cleaned to make it clear of any sort of nails or other sharp materials. These sharp materials can damage the sanding machine.
Using a diamond cutting pad the floor is sanded removing any laitance that may be present. No matter what flooring is applied sanding is recommended to all areas where anything is stuck to the floor. This improves the durability of the floor and avoids further troubles in the process of applying any final floor coverings like tiles, flags, carpet, vinyl, micro cement, and hardwood. Once the floor has been shaded and keyed a calcium sulphate compatible primer should be applied after the floor has been sanded and only after the floor has completely dried to the recommended moisture levels at which point a floor covering can be applied.
If you are unsure about any of our aftercare services please don't hesitate to contact us and a member of our technical team will be happy to help you further.
OUR COMMITMENT TO YOU
We have built a reputation for our high standard of work on projects of all sizes. We are highly experienced floor screeding and underfloor heating contractors with an outstanding track record.
You can rely on us to deliver your project on time and within budget without any hidden fees.
HAVE QUESTIONS ABOUT FLOOR SANDING? ASK OUR EXPERTS.
Our Services Include
We specialise in these 4 areas, bolt us into your team for a winning project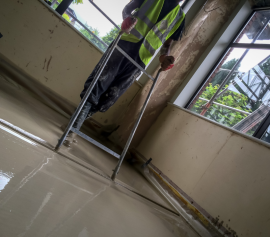 LIQUID SCREED
A highly efficient successor to conventional sand and cement screed, liquid screed offers significant advantages to the building trade.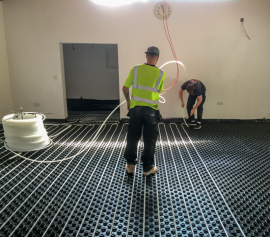 UNDERFLOOR HEATING
A wide range of products that heats up your home during the winter but also can provide underfloor cooling all year round.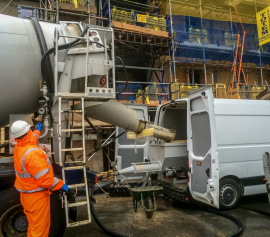 SCREED PUMP HIRE
A screed pump for hire service to any sector of the building trade including the DIY trade and existing liquid screed installers.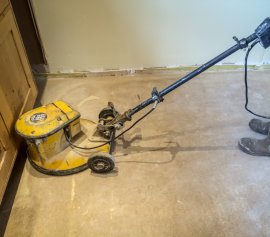 FLOOR SANDING
After the liquid screed has been laid a thin layer of laitance is left on the surface, this means that the floor will need to be sanded.
Our Clients Agree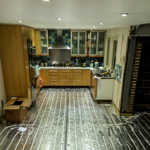 "Uk Screed Ltd has completed a number of projects for us over the last few years. We are incredibly happy with all the works carried out by there competent screed and underfloor heating team. Their work is to a very high standard. As a company, they continually provide us with excellent communication and quality services."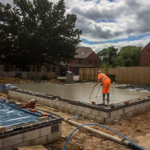 </p>

"UK Screeds Ltd Provided professional and efficient service. They respond quickly to our companies liquid screed needs.They arrived on the day and on time to carry out laying the screed with no problems at all. We found UK Screeds to be competitively priced. We look forward to working closely with UK Screeds again soon."