Screed Pump for Hire
Are you looking to hire a liquid screed pump? Well, look no further here at UK Screeds Ltd not only do we provide a full laying service we also provided a professional screed pump for hire only service to any sector of the building trade including the DIY trade and even existing liquid screed installers throughout the UK.
Why Hire a Pump for Liquid Screed?
Liquid Screed pump hire is a cost-effective and cleaner way to place screed where you need it quickly and efficiently.
Is your site on a steep slope, down a very narrow street or behind a row of terraced houses?
Are you worried about the risk to the surrounding area of spills or impact damage?
Pumping liquid screed is ideal for locations where the site is awkward to access. These can include basements, office blocks, apartments and much more.
Pumping liquid screed is a lot faster and cleaner than transporting screed than using the old-fashioned methods by wheelbarrow or dumper truck. You do not have to worry about ramps, mess or any impact damage.
What You Get
All of our screed pumps are high output pumps, which are capable of pumping fifteen cubic meters of screed in one hour. They can pump in excess of 150 meters, horizontal and 90 meters vertical. All of our pumping units will come complete with one set of dappling bars, 50 tripod stands and 50 meters of pipe. (If any additional pipe is needed this will be charged accordingly we will always discuss any extra charges with you beforehand.)
We can pump any type of liquid screed or grout with an aggregate size up to 10mm, in a fraction of the time it would take by other methods we even supply your liquid screed upon request.
All of our pump operators are CPCS approved pumping specialists and have many years' experience in pumping screed throughout the UK. On the day the pump operator will work closely with your screed supplier to make sure your pour runs smoothly on the day.

So, if you want to take the dirt and the slog out of laying screed give us a call and we'll be happy to offer any help and assistance you may need.
When making a booking
It's important to make sure where the screed pump is parked there is enough space for a standard mixer truck to be backed onto the pump. After establishing where you're going to put the pump we will then need to know the distance from the pump to the furthest part of your pour will be and approximately how many cubic meters of screed you will be pumping.
Please note it's also important you give us the correct information before we arrive so we have the necessary equipment with us giving you full customer satisfaction on the day.
HAVE QUESTIONS ABOUT OUR SCREED PUMP FOR HIRE? ASK OUR EXPERTS.
Our Services Include
We specialise in these 4 areas, bolt us into your team for a winning project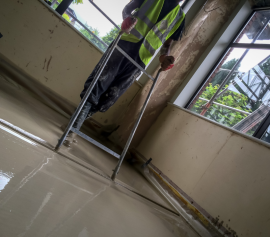 LIQUID SCREED
A highly efficient successor to conventional sand and cement screed, liquid screed offers significant advantages to the building trade.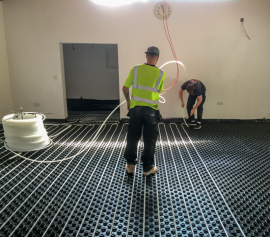 UNDERFLOOR HEATING
A wide range of products that heats up your home during the winter but also can provide underfloor cooling all year round.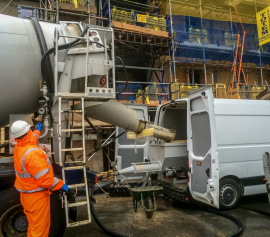 SCREED PUMP HIRE
A screed pump for hire service to any sector of the building trade including the DIY trade and existing liquid screed installers.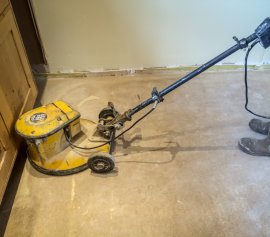 FLOOR SANDING
After the liquid screed has been laid a thin layer of laitance is left on the surface, this means that the floor will need to be sanded.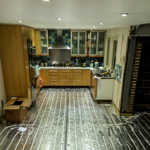 "UK Screeds Ltd Provided professional and efficient service. They respond quickly to our companies liquid screed needs.They arrived on the day and on time to carry out laying the screed with no problems at all . we found UK Screeds to be competitively priced. We look forward to working closely with UK Screeds again soon."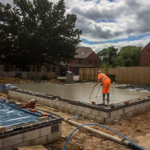 "Uk Screeds Ltd provided an excellent standard of work from day one to completion. They arrived at the crack of dawn on the day and finished to scheduled timescale. The Installers were very helpful and friendly and the work carried out was very professional. Would genuinely use them again."